Main Content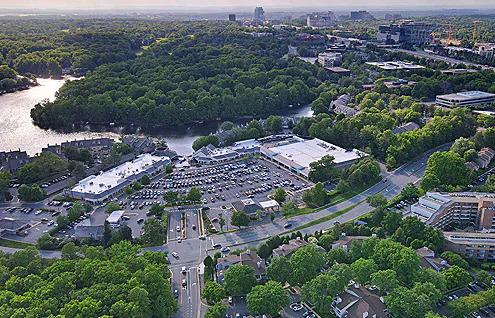 Located in the southern portion of Reston, South Lakes is a residential area centered around the South Lakes Village Center. Although it has no official boundaries, the general area is bordered by the Reston Parkway to the east, South Lakes Drive to the north, Soapstone Drive to the west, and Sunrise Valley Drive to the south.
Living in South Lakes offers access to some of the finest attractions in Reston, including Lake Thoreau, Reston Town Center, and Reston Community Center. The area is served by the Fairfax County Public Schools (FCPS), one of the largest school divisions in the United States with 198 PK-12 schools and learning centers.
What You'll Love About South Lakes
Real Estate In South Lakes
South Lakes offers a great selection of townhomes and single-family homes. Many of the townhomes in the area were built between the 1980s and 1990s. These townhomes typically have two to three levels and Modern and Traditional-style architecture.
The single-family properties in the area are either single-level or split-level homes. Prevalent architectural styles include Ranch, Contemporary, and Colonial Revival. Some of the most desirable properties in South Lakes include lakefront townhomes at Cabots Point, which borders Lake Audubon.
South Lakes Listings

Sorry we are experiencing system issues. Please try again.

There's no result found.